---
Greetings and welcome! If you enjoy what you hear below and are seeking original music for your film or project, please reach out.
---
May 2018 - I recently completed 6 songs for
Cinetrax's latest release, Uplifting Drama.
The songs are hopeful, dramatic, intimate, majestic, reflective and emotional, and are designed for commercial movie and indie film trailers. Credited as Timothy Fehling.
---
Swee Tooth II (10/10/2017)
Music by: Swee Tooth
​Mastered by: Alan Douches
---
Resolution Song OST (2/13/2018)
Music by: Swee Tooth
---
Swee Tooth (11/11/2015)
​Music by: Swee Tooth
---
---
Blinded in Chains
​
In addition to Swee Tooth, I also write, record, sing and produce all of the music for Blinded in Chains.
---
---
Swee Tooth composer. Copyright 2018.
Powered by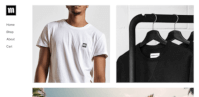 Create your own unique website with customizable templates.